Modern Slavery Act
Our Modern Slavery Act Statement
Drax Group has over 2,700 employees and operates an integrated value chain across three principal areas of activity in the US and the UK: sustainable wood pellet production; flexible, low carbon and renewable energy generation; and energy sales and services to business customers. Our activities are underpinned by safety, sustainability and operational excellence.
We are committed to conducting business with honesty, integrity and in accordance with applicable laws and regulations. We have clear policies and standards in place to safeguard our employees, temporary employees and contractors. We respect our employees' rights in areas such as freedom of association and collective bargaining. We do not tolerate any form of human trafficking, forced or bonded labour or the exploitation ofchildren or vulnerable persons in our own business or our supply chains.
In this, our fifth Modern Slavery Statement, we outline the progress we've made in 2020 and our planned improvements for 2021.
We're making this Statement for the financial year ending December 2020 and according to the requirements of section 54 part 6 of the Modern Slavery Act 2015.
Drax - Modern Slavery Statement 2020
Drax - Modern Slavery Statement 2019
Drax - Modern Slavery Statement 2018
Drax - Modern Slavery Statement 2017
Drax - Modern Slavery Statement 2016
UK Modern Slavery Act compliance and anti-slavery statement central register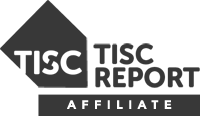 *Drax Power Limited, Haven Power Limited, Opus Energy (Corporate) Limited, Opus Energy Limited, Opus Energy Renewables Limited, Opus Gas Supply Limited, Drax Smart Sourcing Holdco Ltd, Drax Smart Supply Holdco Ltd, Drax Corporate Ltd, Drax Group Holdings Ltd, Opus Energy Group Ltd.